This is my first time at AWS re:Invent. Unlike the "super conferences" of the past, like SuperComm or N+I, where all vendors gathered to talk about all things, conferences today have started reflecting what is becoming standard in IT these days—specialization. AWS re:Invent is sold out and has been for quite some time. It makes sense when you consider that AWS adoption by enterprises is 57 percent, while Azure IaaS is second at 12 percent, which is up from 6 percent in 2014.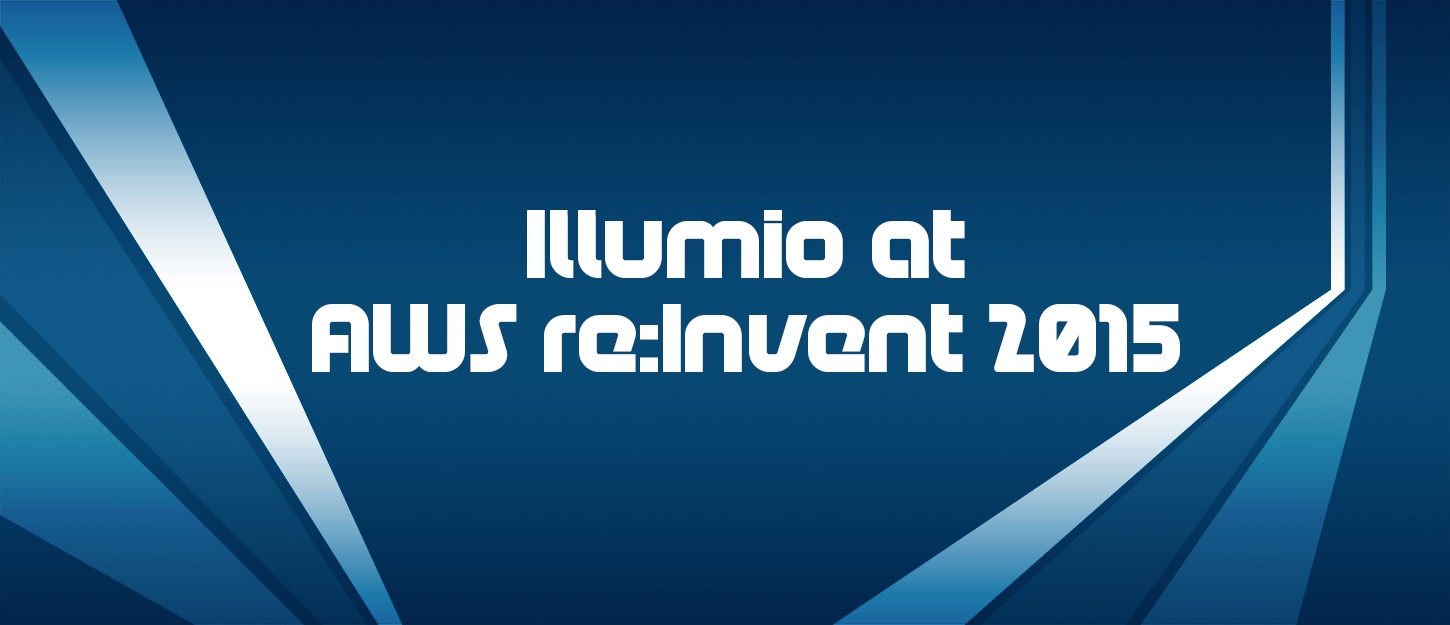 AWS re:Invent is focused on developers and DevOps. Illumio's theme for the event is "Better Visibility, Stronger Security, and Faster App Delivery." As a code jockey myself, that theme resonates with me, and I expect it will also resonate with my fellow propeller-heads. The things that make me pause in my tracks are the ones that save me time or improve my coding skills. Can better visibility mean "25 percent greater debugging abilities?" That would get my attention! Or do "Fortune 500 developers use this for application visibility?" Wow, really? That's impressive! Or would "faster app delivery" allow me to cut "time to deploy in half" and not be slowed by the security implementation? Sweet! How does it work?
Developers are like engineers—we need facts. Plus, my company has paid out a bunch of cash for me to be at the event: $650 per ticket for AWS and it's SOLD OUT! I wanna take back some real ground-shaking, breakthrough product ideas to my team to show my value, right?
THE "DEMO ON THE SIDE"
Speaking of product, that takes me to demos. Now, we've all had to deal with demo gremlins and ghosts in the machine, right? Vendors normally run a somewhat "safe" demo that has the lowest possible risk of bombing out in front of you. Here's the piece that many show participants miss out on: The demo on the side of the booth, the one away from the stage, is the real meat-and-tators demo. It's the unstructured demo manned by the best minds at a company. That's the one you wanna see. The side folks will tell you limitations, talk crap about competitors, and will totally be real with you. Get drawn in by the barker, get real on the side. Of course, I'll be walking the show floor on the lookout for the product all developers want, the one that eliminates virtually all layer-8 problems. I've been searching 26 years for that one. I'll also be presenting at the Illumio booth along with my teammates. Stop on by, say "hey," and let me show you the "demo on the side."
WHAT I WANT TO GET OUT OF AWS RE:INVENT
Like you, I'm also there to learn. I want to learn some real insider tricks for Amazon Redshift and Amazon Kinesis, like how do they compare to Pentaho and Splunk? I have really taken a shine to big data and analytics. The migration to cloud is going to be pumping tons of data and futures, like IoT, are going to generate so much data that we're going to have more trouble asking questions than getting answers. One of those questions has to be: As we are getting more and more data, are analytics going to the CSP's proprietary lock-in to KEEP us in THEIR cloud infrastructure? I'm hoping to get some answers on that at AWS. If you see me around, please let me know your thoughts on this as well.
P.S. If it's your first time at the show like me, I hear the re:Play Party in the LINQ parking lot on Oct. 8 is going to be happenin'! See ya there!