d3.unconf is a meeting of data visualization enthusiasts and engineers who like to think outside of the box. Even the format of the unconf goes against the traditional mode of tech conferences where crowds gather around a few central speakers and possibly attend smaller breakout groups and sessions. The ethos of the unconf is to allow its attendees to transfer what each has discovered on their own and promote growth and sharing in the Bay Area visualization community using the D3.js library.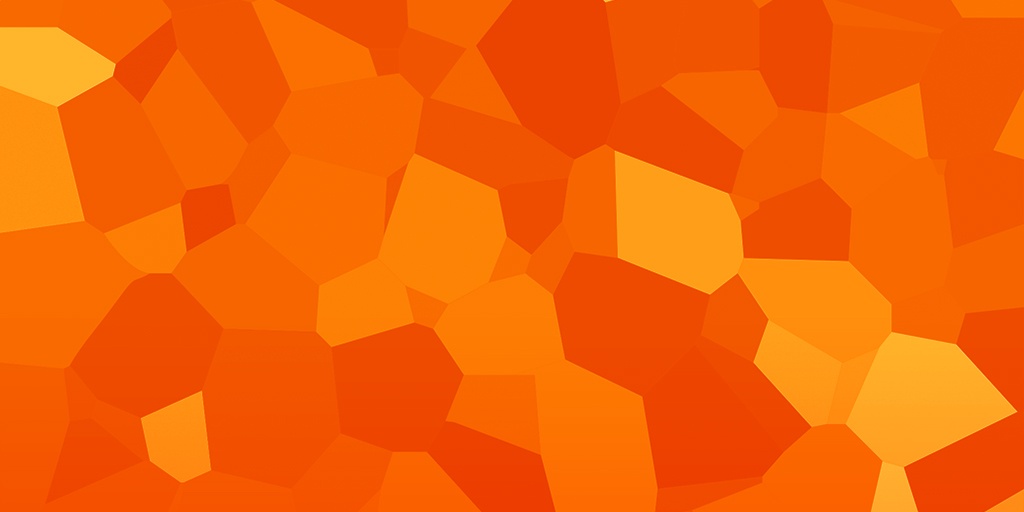 It was an awesome experience and I want to share three things I learned.
1. Ask the right questions to visualize your data. Visualizing data for the sake of having a chart that looks good may not be the best choice to communicate information to your audience. If they have to decipher your chart, then a layer of obfuscation is being added rather than simplifying your data set. For example, if you want to compare values from different data sets you may want to use something like a scatter plot so that you can easily see patterns from the different types of data.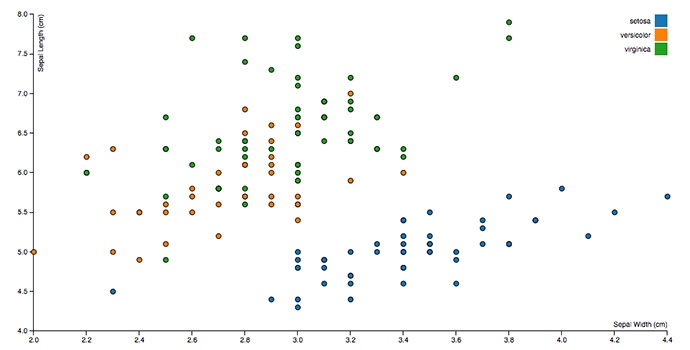 2. Use D3.js v4 to take advantage of Canvas rendering.
This is a really great feature addition to the already robust D3 library. Rendering a large amount (think over 1,000) SVG elements
can cause quite a few headaches. Rendering to Canvas while be able to keep the beautiful D3 transitions and animations is a surefire way to present large amounts of data in your visualization.
3. Visualized data can be beautiful.
The visual display of information can not only provide us insights and guide our intuition, it can be beautiful as well. A Voronoi diagram is a partitioning of a plane into regions based on distance to points in a specific subset of the plane, an example would be if you wanted to track the rainfall distribution over a given area.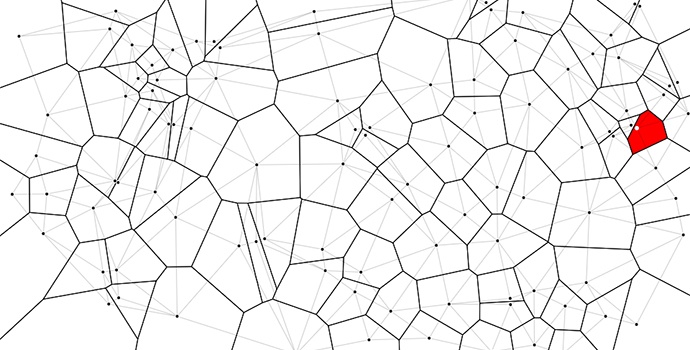 If you haven't had a chance to dive into D3.js I suggest you give take a moment and play with it. It is incredibly powerful and an excellent tool for creating data driven visualizations with an extensive and connected community behind it.
All examples courtesy of D3.js creator Mike Bostock.