In my last post, "How to Work in Heterogeneous Environments with a Mix of Technologies," I wrote that heterogeneity in the data center isn't always planned but should be planned for when it comes to security. That means that the tools and strategies you choose should assume that heterogeneity would be the norm–if not today, then at some point in the future. Through natural evolution, most environments have some bare-metal, various operating systems, a few flavors of hypervisors, and probably a bit of containers running somewhere.
When it comes to the cloud, heterogeneity shouldn't just be planned for–it should be expected. While the benefits of the cloud are clear with decreased cost and increased agility, the impact to security is often times overlooked. Most security solutions can't make the move to the cloud so you're stuck living in two worlds securing multiple, distinct environments.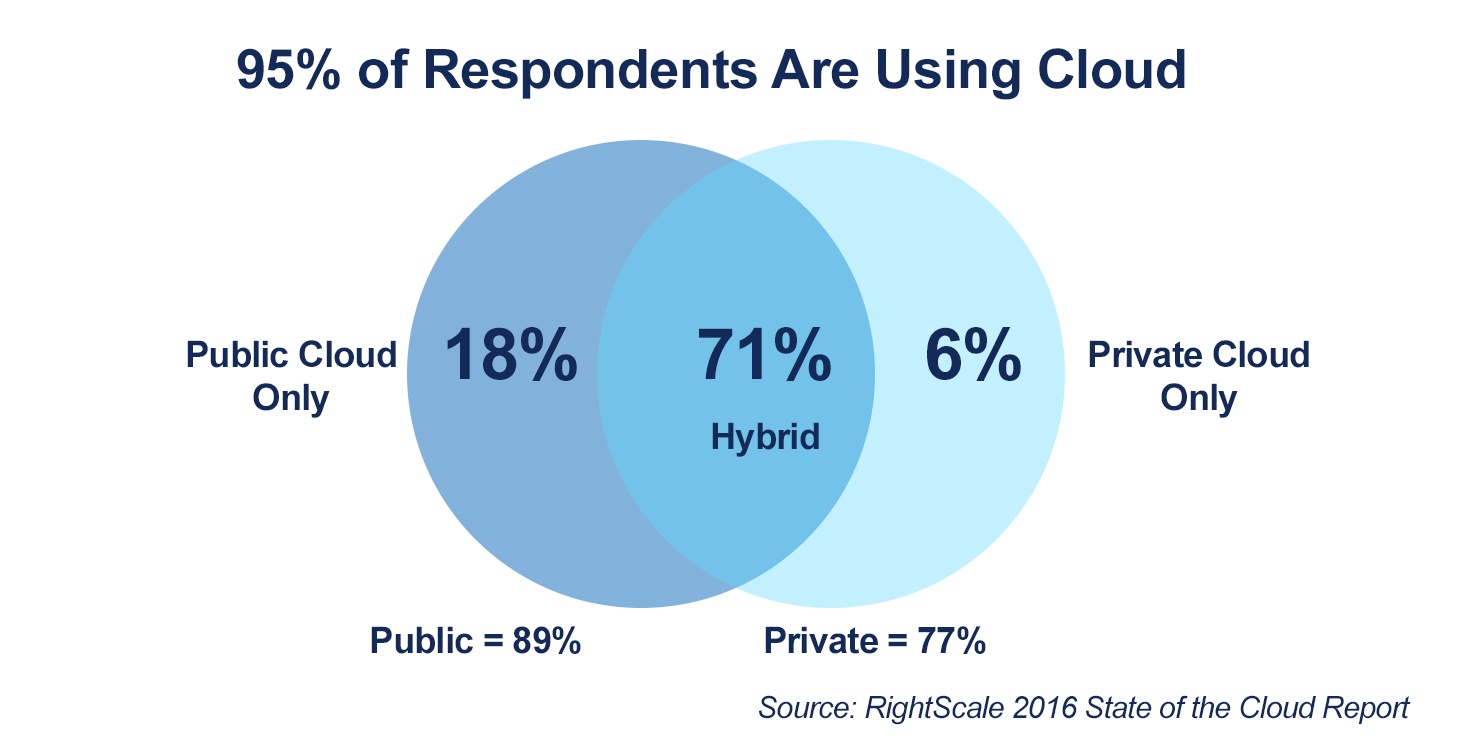 Taking a look at the RightScale 2016 State of the Cloud Survey, we see that the hybrid cloud has become the norm for a lot of customers. This means that the overwhelming majority are living with one foot in infrastructure they own and one foot in infrastructure they don't own, which means two separate approaches for security. The result? Additional complexity that increases the potential for error and results in higher risk–which is not good for security.
Wouldn't it be great to centralize security across your data center and cloud so you can get all that benefit without compromising on security? With Illumio you can.
One of the unique characteristics of the Illumio's adaptive segmentation technology is the workload-based approach for enforcement of policy. Being on the workload, Illumio is not dependent on the underlying infrastructure. We don't care if the workload is running on premises, in the cloud, or in a hybrid environment. 
The Policy Compute Engine (PCE) centralizes the creation and calculation of policy across all environments while enforcement of that policy is done at the workload running anywhere. Even if you're planning your move to the cloud in the future, Illumio works on premises today, and when you make the move, the PCE can recalculate policy to ensure you're still protected.
Have you been struggling trying to manage security in your own data center and the cloud? Learn more about Illumio and how we can help you secure your applications running anywhere on anything.