RSA was different for me this year. I've been coming here since 2000, and every time I've been here, I've worn the colors of a huge, enterprise-class corporation. This time, though, I'm with a start-up, and that makes a HUGE difference. It makes it personal.
In my past life, our booths were set up and designed by some agency somewhere. They ensured we had professional speakers, booth babes, more lights than an 80's Triumph concert, and lame swag (packets of seeds, anyone?). To be honest, I was attached to the booth by the logo.
Illumio is a start-up. I know everyone that works here, and I know the role they played in bringing our story to RSA. I saw Wendy and Jill as they designed the booth for maximum impact and openness. And Courtney, who drew the design for our first billboard with the Trojan Horse, sits across from me at headquarters.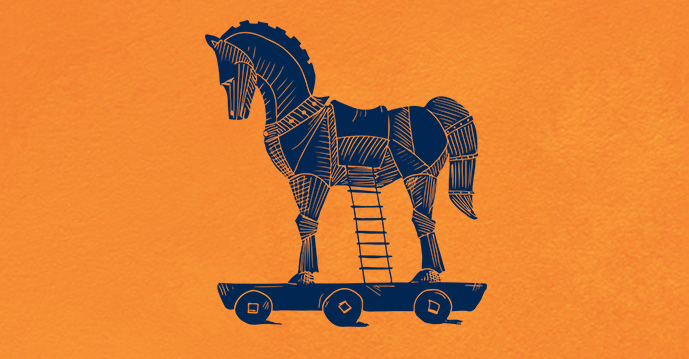 My point is simply this: Never since I've been on the USS Kansas City have I felt like I was so connected to a team. Back in the Navy, I knew everyone on my ship and what they did. Nobody wanted to let the team down.
At RSA 2015 in San Francisco, I didn't feel like I was connected to a booth because of the logo on the header. I was connected to the company's common goal to really show off our product. If you saw me speaking, I bet I sounded a little cocky. It's because I was. I've been working nonstop with this product and I believe very strongly in it. I just couldn't wait to show it off. I felt like Rocky in that one where he fights the big Russian Dude—scrappy and ready to take on the world.
It's something else too… I'm having fun! I am having a blast! I'm part of a crew that wants to change the world…and knows we can. Then, to see the light come on like the Lighthouse of Alexandria in the heads of the folks I'm speaking to… Oh man, I recommend this feeling at this moment to everyone!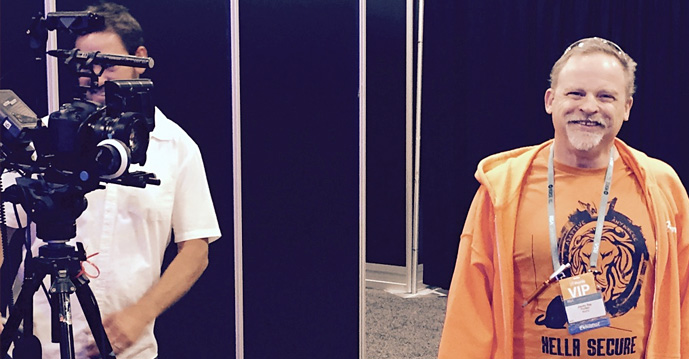 Walking around RSA in my bright orange hoodie, bright orange shirt, and bright orange shoes, there was no doubt I was banging with a new set. I got a lot of questions about our solution and I got to see some really amazing products from some real innovative folks across the spectrum.
We are not the only player in town with a great solution. This is an incredible time to be designing security. Nobody needs to default to a vendor any longer. Let the best solution win, baby! RSA showcased this in full glory and as a security practitioner, I'm grateful.
—Jimmy Ray